Web: Miscellaneous Content Management and Shopping Cart Customization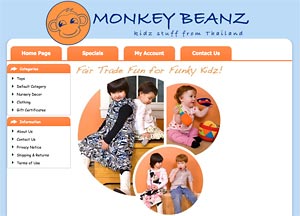 Monkey Beanz
This site was originally built with Zen Cart, and the client needed a home page redesign. Recently the client has decided to transfer the site to CoreCommerce, and Anne has helped by integrating the existing look with one of CoreCommerce's basic templates.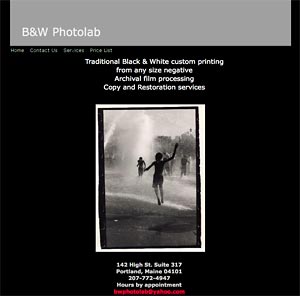 B&W Photo Lab
This site was built using the Yahoo Site Builder. Anne helped the client to transfer her domain and to use the Yahoo tool to create a basic site.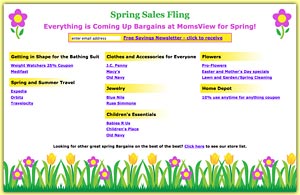 MomsView.com Seasonal Promotion
This highly successful internet coupon site wanted to experiment with placing print ads to drive traffic to this special page. The design needed to be a flexible-width table layout in order for the client to update it.