Web: Miscellaneous Website Redesigns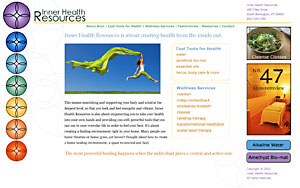 Inner Health Resources
This site had been built using theWordPress Thesis theme. The client wants a look that is cleaner, easy-to-navigate, and highlights the key areas of the site.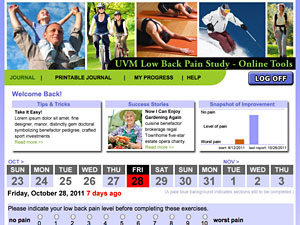 University of Vermont - Lower Back Pain Study
An in-house programmer had built a site for physical therapy patients to use to record their progress, but the user interface and overall look was ineffective. Anne cleaned up the look and made sense of how information is displayed.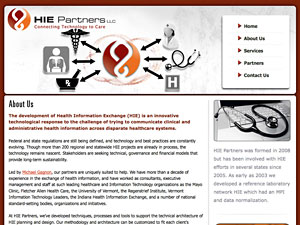 Health Information Exchange Partners
This project started with an inexpensive stock template, but pretty soon the client needed a more professional, custom design.